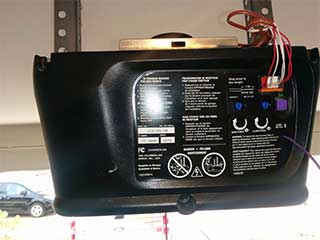 New homeownership comes with a learning curve. In the excitement of choosing your dream home and going through all the closing steps, it can be easy to get caught up in the big picture and forget about some of the small yet important details. Fortunately, a little information can go a long way in helping you to handle a to-do list that seems to be growing by the minute. If you need to purchase a garage door opener, here are some tips to get you off to a great start.
Choose the Right Drive System
Garage door openers come in three different styles, each offering a different drive system. The one you choose will depend largely on your budget and personal preferences.
Screw-Drive Openers
A screw-drive opener offers an excellent balance of value and performance. Most models will be on the lower end of the price range and yet they'll still be able to provide you with a durable and reliable product that is also relatively quiet.
Chain-Drive Openers
If you need a device built for a higher weight capacity, be sure to check out chain drive garage door openers. These can be used with any door, but are best suited for heavier doors and are perhaps the most commonly used type of opener out there. If quiet performance is your top priority, then you will want to invest in a belt drive model. It is the ideal option if your garage is located near a bedroom.
Determining The Necessary Horsepower
Door openers also come with different horsepower ratings. The amount of horsepower you will need depends largely on the size and weight of your door and how quickly you would like it to open. Most garage door openers are equipped with a ½ horsepower motor, although you can increase power and efficiency by upgrading. Again, the decision may come down to your budget and how much money you want to invest in an opener. The most important thing is that it's strong enough to operate your door.
Finally, it is always a good idea to check out some customer reviews. See what other owners have to say. Even the most expensive openers may not be worth the money and require too much maintenance. Armed with the right knowledge and research, you will be able to make an informed decision and choose a model that will complement your home and continue to provide you will optimal performance for many years to come.
Be sure to contact our experts at Garage Door Repair Walnut for professional consultation.