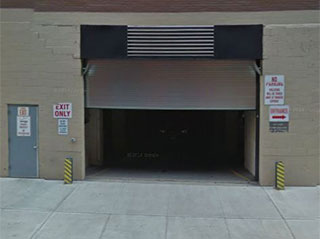 Since most of us drive cars, we usually use the garage door to gain access into our homes instead of the front door. A garage door improves the safety and security of a home but that does not mean it is immune from accidents. If your door has not been properly maintained for quite some time, it could be a safety hazard. Here are five garage door maintenance tips you can use to see if there is a possibility that your door is putting you in danger.
Test The Safety Sensors

Garage door openers are equipped with safety sensors that prevent the door from fully closing whenever there is an obstacle in its path. You can make sure these sensors are working by placing an object in the door's path and then ordering the opener unit to try and close the door. If the system starts to close but then stops and reverses, or refuses to close altogether, your sensors are functioning properly. If the door keeps closing and tries to crush the object, something is definitely wrong and you need to seek immediate professional assistance.

Check the Cables

Check to see if your garage door cables are securely in place. They support the door panels, therefore you should check their condition as well. If the cables are frayed or damaged in some way, you need to get them replaced as soon as possible.

Be Careful When Manually Opening the Door

Sometimes, a remote control can malfunction and you'll need to forcefully open the door by yourself. Use the manual release chord that dangles from your opener unit to switch the system over from automatic to manual. But wait -- make sure the garage door is closed first! Doing this while the door is open can cause it to come crashing down and injure someone nearby.

Get Your Old Springs Replaced

It's highly recommended that you have a professional technician replace your springs instead of attempting to perform the procedure on your own. Since these components are under a great deal of tension, they can be very dangerous to handle without the proper tools and the necessary training.

Don't Save Your Old Tracks

When replacing your garage door, don't use the same old tracks that you used for the old door just to save a couple of bucks. The door and the tracks work hand-in-hand, and in order to ensure everything is safe and functional, you need to use tracks that are perfectly suited for your new door model.
As a homeowner, you need to ensure that every part of your home is as safe and secure as it can be. Contact our experts at Garage Door Repair Walnut today and get all of your problems handled by professional technicians.